ZEM Dancewear Wholesale now open Attention Dance Schools and independent resellers: We have increased our dancewear production capacity and we are now able to offer our clothing at wholesale terms with wholesale discounts if you order min. 10 garments. This wholesale offer relates to all items you can find in ZEM Dancewear section. Please ask for more details by contacting sales@zem.co.uk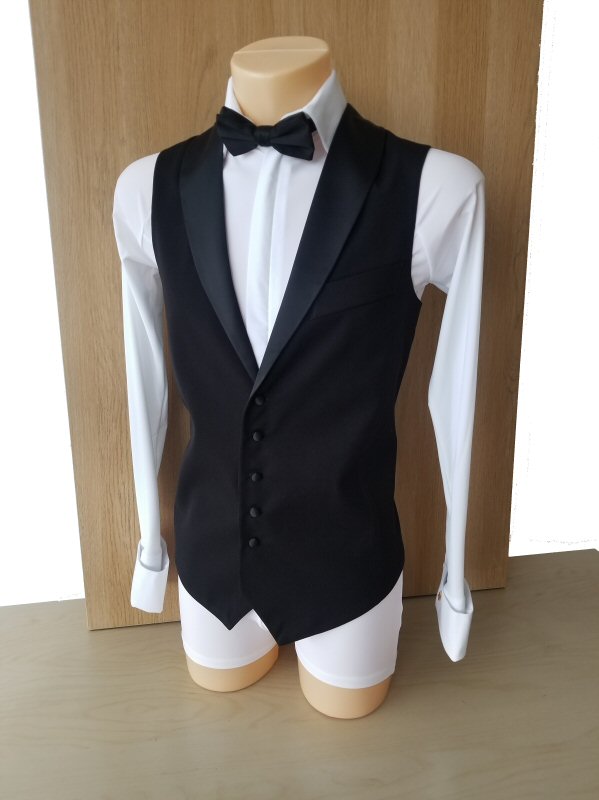 Elegant and stretchy Ballroom waistcoats Our collection of mens waistcoats for Ballroom and social dancing is now second to none. Stretchy versions, with and without buttons, with and without lapel, short and long! Any waistcoat you can think of we probably have it! For any waistcoat you can also have a matching pair of most comfortable trousers from the same fabric. Check it out now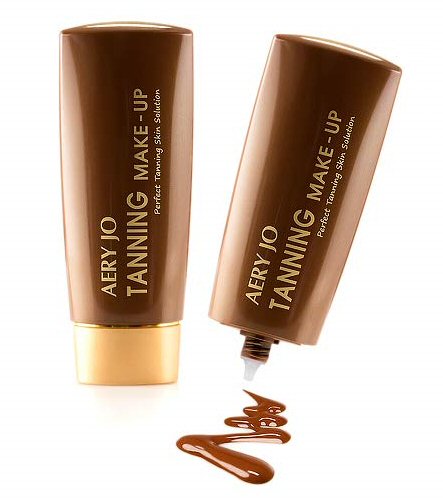 Aery Jo Tanning makeup is back in stock After a period of turbulence we are happy to announce the return of Aery Jo tanning makeup. Dancers favourite tan, which will not stain your costume. Colour No. 2 Topaz samba (best for Ballroom), No. 3 Garnet stone (best for Latin), and No. 5 Brown stone the same colour as No. 3 Garnet stone, but without glitter. more info and ordering


Argentine Tango dresses We have created and built up quite sizeable collection of affordable Tango dresses for social events and for shows. You must not miss it. check it out now

SALE NOW ON We have just added a lot of new items to our special offer SALES page. These are one-off special offers from various departments. Stocks are limited, so hurry! First come first served!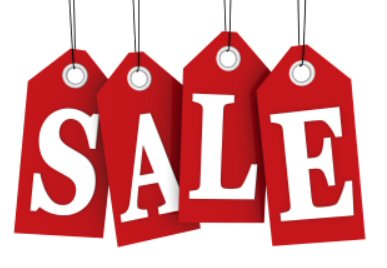 New: Take your Argentine Tango for a check up! On Wednesdays in our studio in Isleworth we are running an Argentine Tango checkup clinic. The Tango doctor is Davide Baldanza, a new Tango Professional in London, who will do an impartial asessment of your Tango and if necessary prescribe a "medicine" in shape of targeted exercises. more info

ZEM Dancesport UK dancewear - made in our production facility in London Going from strength to strength our catalogue of locally made dancewear has grown to over 200 designs for men and ladies, young and old. Any of our designs can be customised by choosing a non-standard colour fabric, adding special decorations and/or can be made to Custom size. Our current stock collection includes: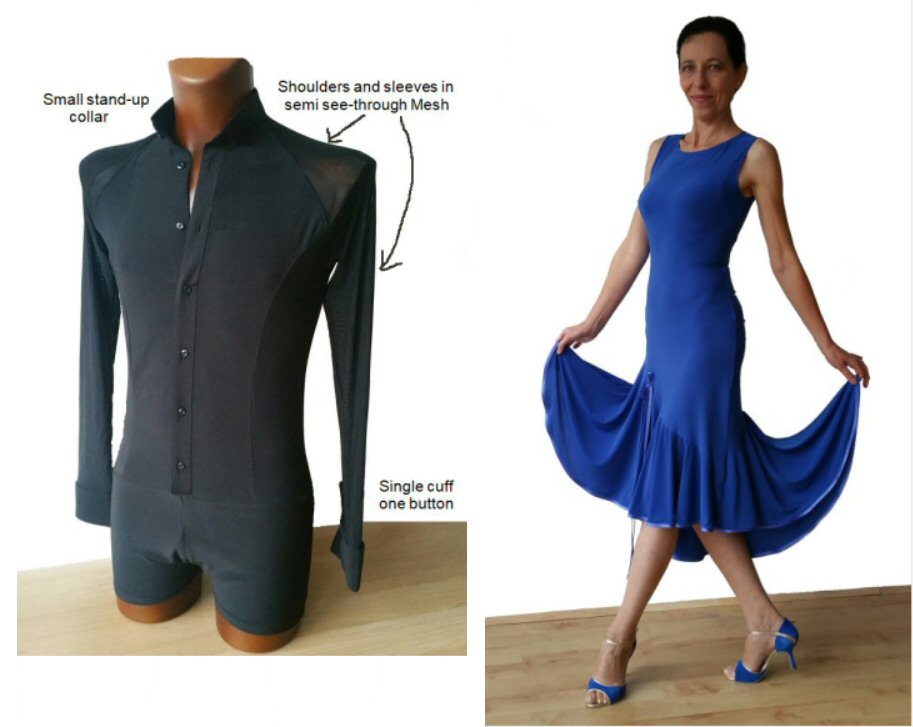 ZEM Dancesport UK custom made dancewear




We ship to all countries of the world. Please note updated shipping prices: sales@zem.co.uk. We will look into it and adjust down manually if possible.

If you are ordering goods and have a deadline for receiving them you must tell us about it at the time of ordering using Comments box at the checkout. This allows us to let you know if your deadline can not be met and gives you time to find alternative product.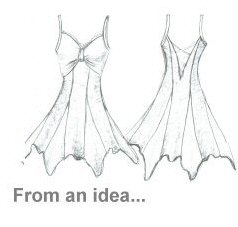 BESPOKE OUTFITS from your design or picture Did you know we can produce a bespoke outfit exactly in the design you would like to your size from your design sketch or a picture? Yes, that's right. The only thing we do not do is we do not glue rhinestones. If you would like rhinestones you will need to find someone else to add them on at the end.
For a free, no obligation quote send a picture of your dream outfit or a hand made sketch to Eva sales@zem.co.uk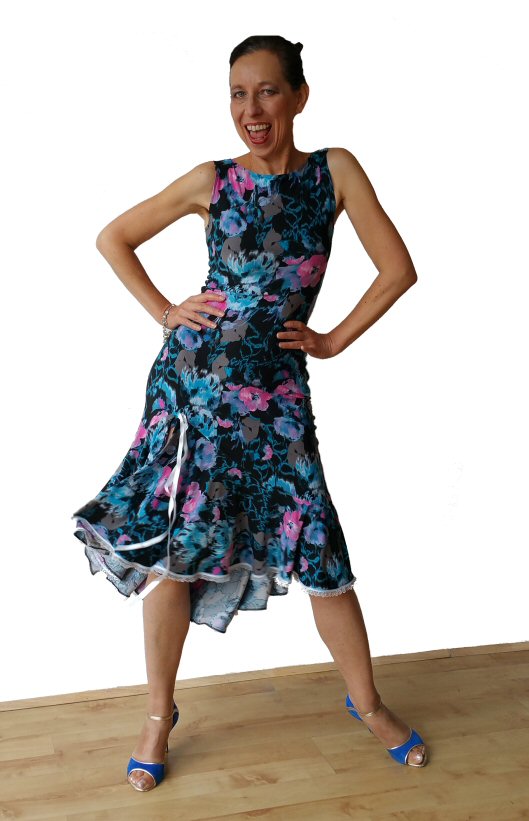 COVID-19 update Despite the difficult situation we are able to stay operational and dispatch stock products to UK and overseas. The dresses, tops, skirts and trousers are not only for dancing! Have a look at our items in stock: sales@zem.co.uk.


Male dance teacher wanted in Florida, USA Dance Studio in Naples, FL, USA Looking for motivated male teacher who wants to join the team, grow and build your career in the US. You will be teaching lessons, classes, doing Pro/Am competitions. Will train you and teach you to be successful. Earnings are up to $85k / year and more. We will help with re-location & US work visa! If you are interested in learning more about the position, send your resume to contactdanceteacher@gmail.com. Looking forward to meeting you!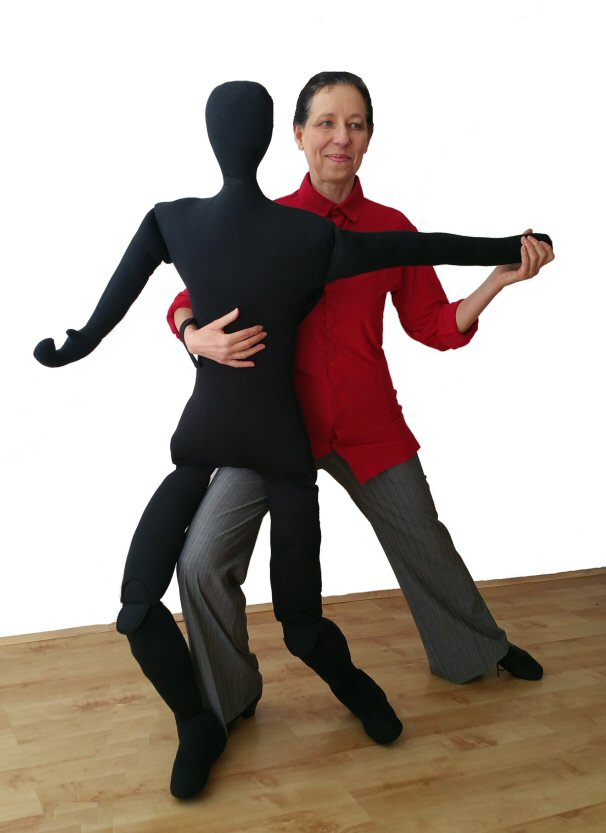 HANDY PARTNER - A solution for a dancer stuck at home Handy Partner is a lightweight, soft doll with a height of an average female 5ft 5in. She/He can be your dance partner when you are stuck at home in a quarantine and miss your dance classes or practice sessions. She/He will always be ready and you can attempt even the most extreme and dangerous moves with her. For single dance teachers Handy Partner can be a useful prop offering the additional pair of legs allowing you to show your student a figure that requires four legs. Without a doubt Handy Partner is a fun and a new level of enjoyment injhected into a lesson, but it has a serious application. As a follower she will not help you in leading and will not pull you down, so you can see the true results of your leads..

For more info see more about our Handy Partner (TM)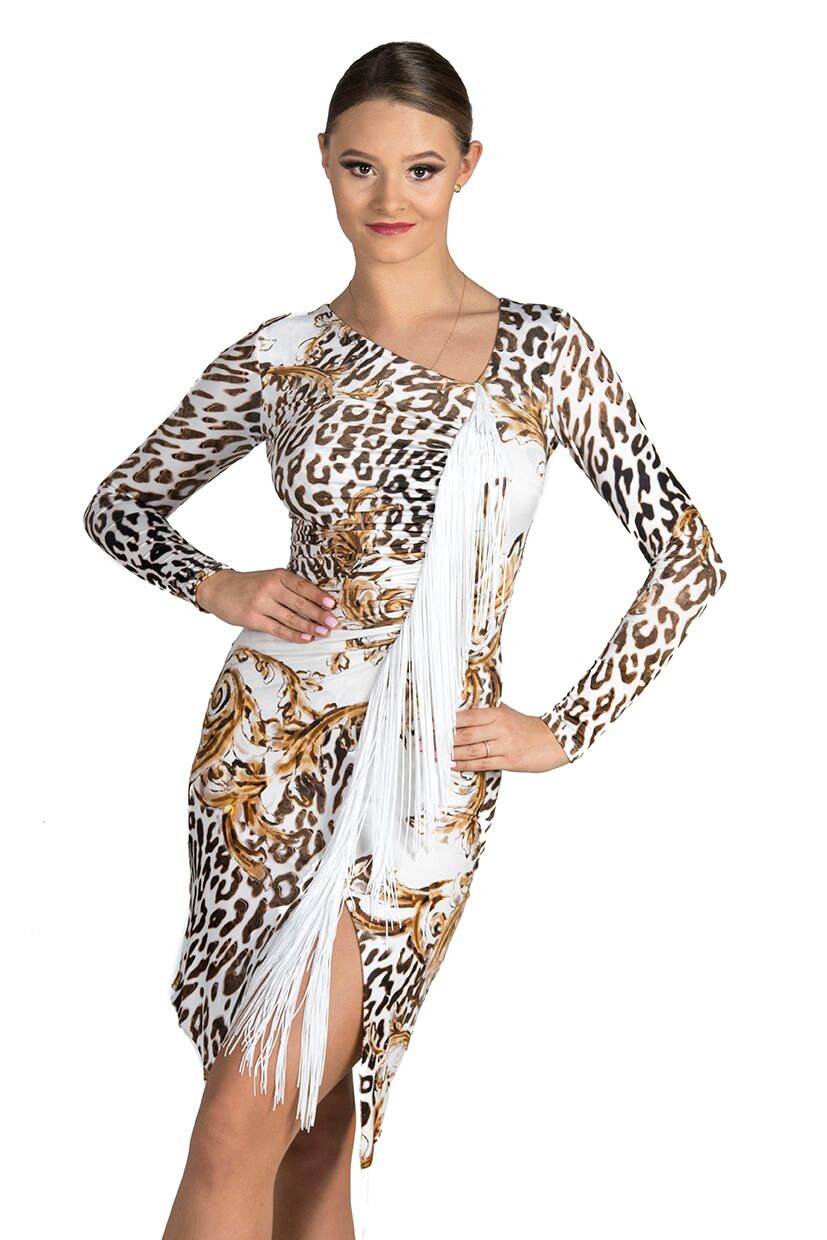 DANCEBOX NEW YORK COLLECTION BY BEATA PADEREWSKA We are pround to present the latest DanceBox collection of high class practice and lower grade competition wear. We didvided this collection into three sections:

for Ballroom ladies
for Latin ladies
Multi-style ladies garments


For even more choices visit our Dancewear Dept.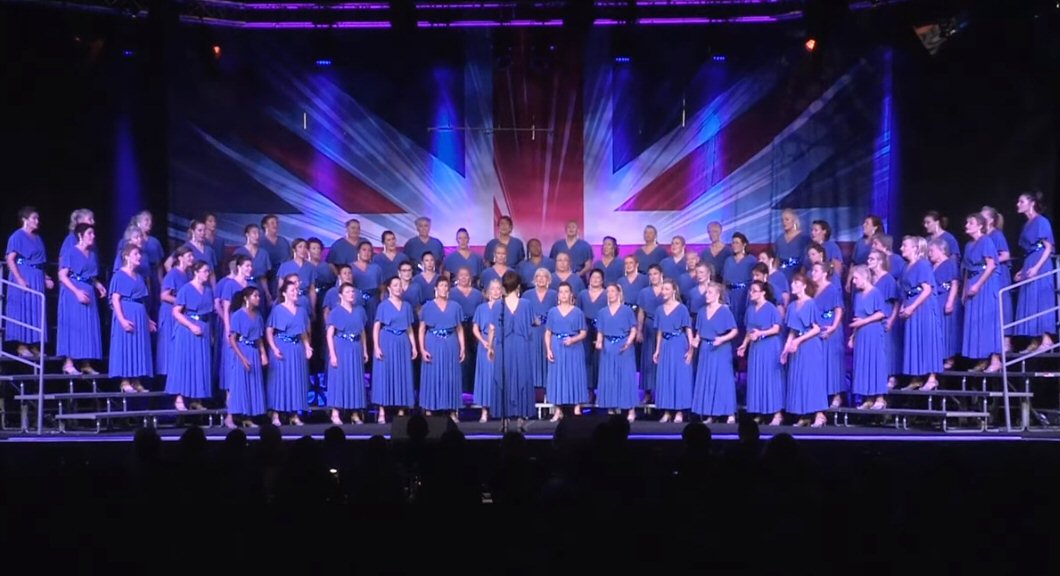 DRESSES THAT CHANGE DURING THE PERFORMANCE MAKE THE AUDIENCE GO "WOW!" Amersham A Cappella, a 76-people chorus win a GOLD medal at the prestigious LABBS Chorus Competition wearing our design dresses that suddenly change during the performance. You can now watch Amerhsam A Cappella two song performance on Youtube

Would you like a costume that changes during the performance? For more info about our special costume projects visit Custom made performance outfits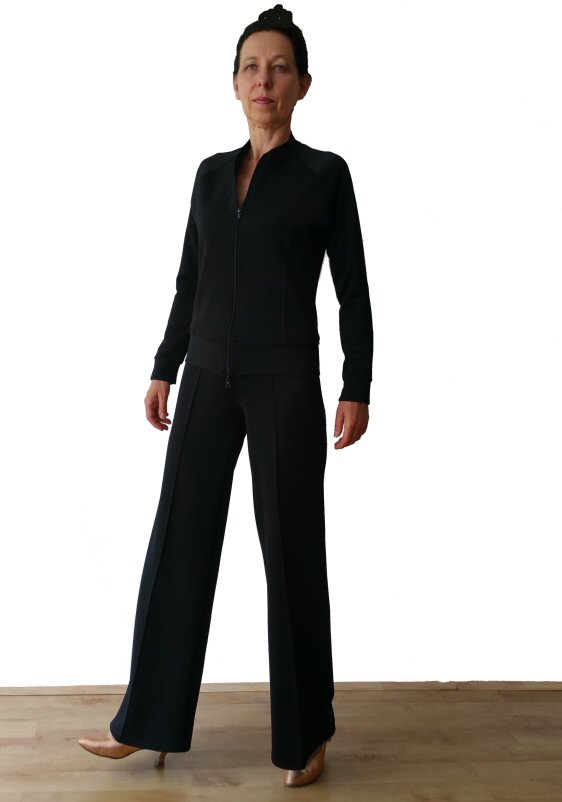 New: Heavenly stretchy Warm up / Cool down jacket and trousers Build a deeper sense of partnership by wearing the same "before and after dancing" jacket with your partner. Very practical piece of everyday practice wear, this zip front jacket is made from the same fabric as our so popular Heavenly stretchy mens practice trousers E-MTR142. This is a unisex jacket available in both mens and ladies sizes. It can be made with your logo embroidered on it. For more info go to ZEM Dancesport UK Practice wear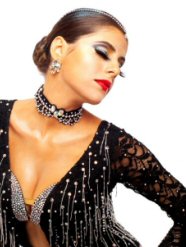 Aery Jo tanning make-up is now in its new, improved formula and lower price too! The best selling dancers favourite tanning make-up Aery Jo is now available from us in its second, improved formula and in 3 colours: No.2 Topaz Samba, No.3 Garnet Stone and No.5 Brown Stone. Aery Jo is a very highly regarded tanning make-up. For more info check it out here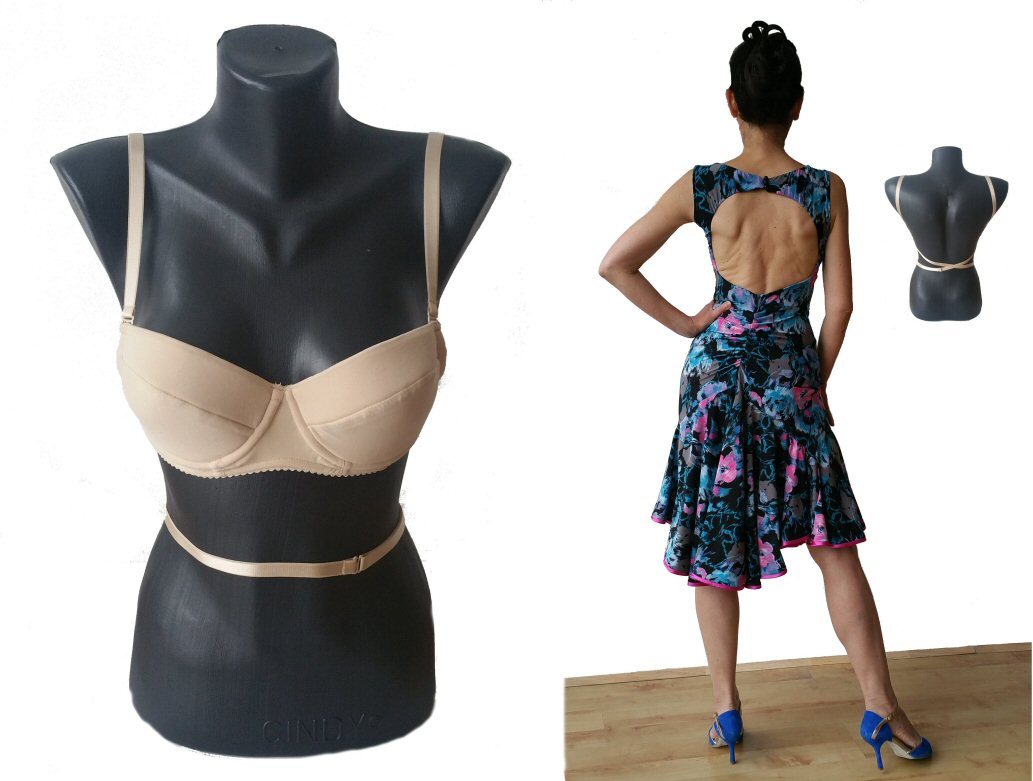 Bra solution for dancing in Low back/Open back dresses New for 2019: We are very happy to present our latest development, the ingenious Criss-cross bra.

With this bra you can wear low back dresses and still feel absolutely secure and comfortable. It is suitable for low back dresses, halterneck dresses and dresses with exposed shoulders, where a normal bra can not be used. Apart from the fact that you can wear it in 3 different ways, you can also purchase additional shoulder straps in alternative colours (Black, Flesh, Clear) and use one Criss-cross bra, for example Flesh, with Black dresses with shoulders on.

The criss-cross bra is a result of long research and development process and after many tests carried out by our female dancing friends we can say with confidence: You will not be disappointed. Check our criss-cross bra and more underwear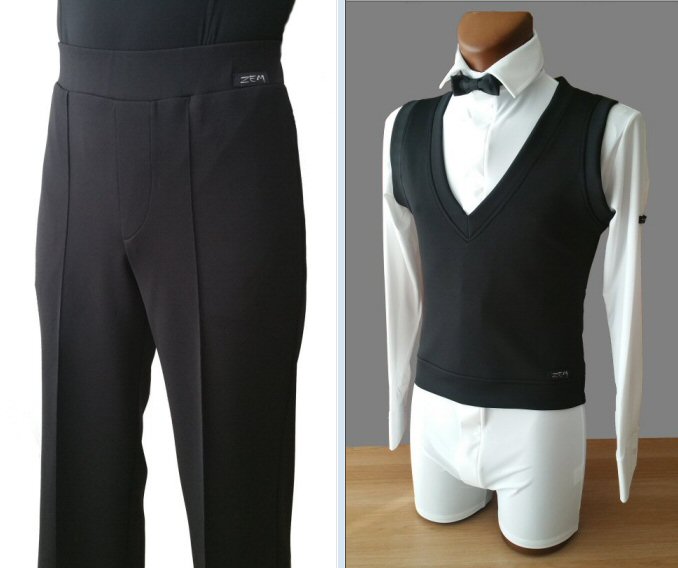 Heavenly stretchy waistcoat and Heavenly stretchy trousers Following the success of our Heavenly stretchy mens practice trousers and responding to popular demand we are now instroducing Heavenly stretchy practice waistcoat to match them! Both pieces offer unparrarel comfort of wearing, and easy care. They are machine washable, dry quickly and do not require ironing. The fabric is stretchy in all directions and very hardwearing, meaning a long life. Very reasonable price under £50 per piece excl.VAT is also on the list of their qualities.
Check our Mens trousers collection and Mens shirts and waistcoats collection
For even more choices visit our Dancewear Dept.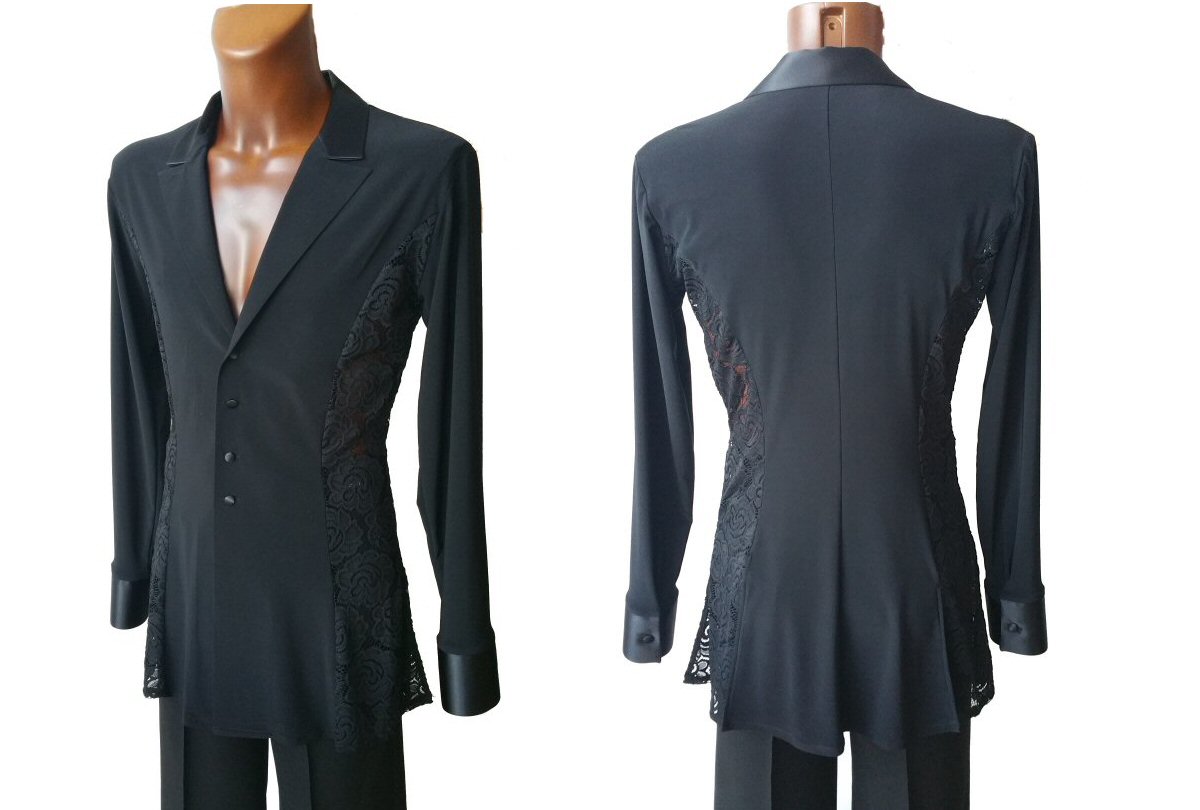 Is it a jacket or is it a shirt? It is our new Jacket style Shirt! Looks as smart as a jacket, but is as light and comfortable as a shirt. It is available in Stretch crepe and Lace or Velvet or Light reflecting fabric. Check our mens latin shirts collection or For even more choices visit our Dancewear Dept.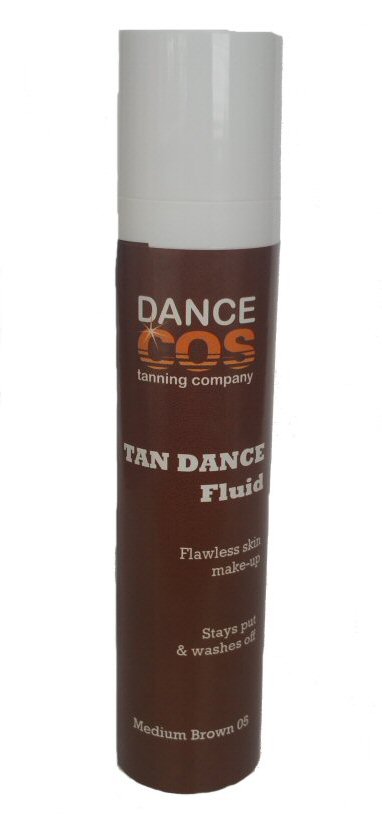 DanceCos TAN DANCE FLUID is the European answer to the Asian Aery Jo tanning makeup, which has been Ballroom and Latin dancers most popular face tanning product until now. DanceCos TAN DANCE FLUID is flawless skin makeup designed for the face, which can be also used on the neck and body as well. Washes off with soap and water or makeup remover.

DanceCos is a product similar to Aery Jo Tanning Make-Up, slightly lighter in colour.
more info about DanceCos TAN DANCE Fluid
more info about Aery Jo Tanning Make-up

For even more choices visit our Fake Tan Dept.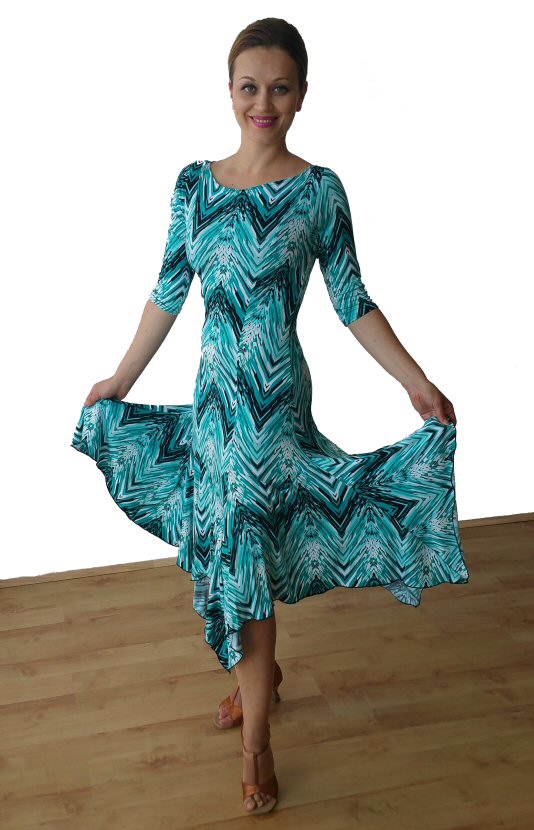 Floral collection and Zig zag collection Let's go floral or zig zag! For this spring and summer we are offering 2 fresh and lovely colour schemes guaranteed to refresh your wardrobe: Dancewear Dept.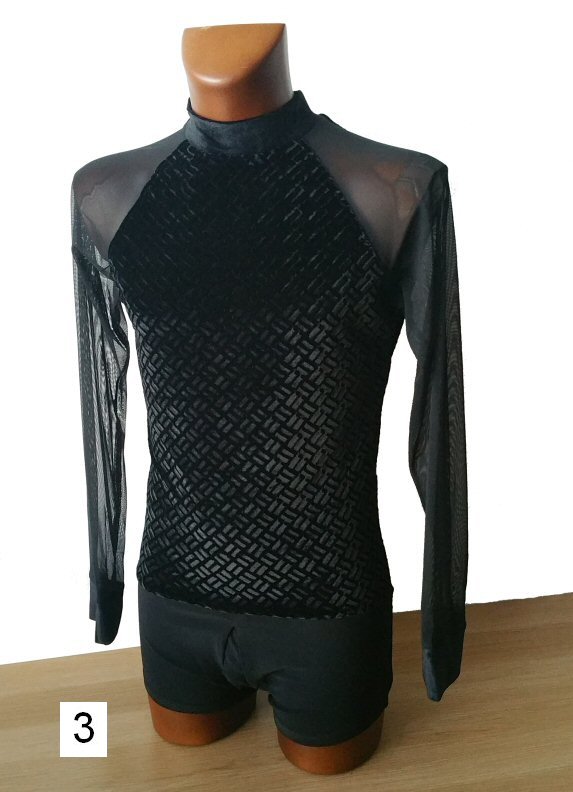 Mens Latin shirts built on boxer shorts and in classic edition to be worn outside Our collection of mens shirts for Latin competitions and practice has grown to over 30 models by now. All shirts are made from very stretchy fabrics, typically crepe, which is not only stretchy, but also soft in touch and easy care: machine washable, dries quickly and does not require ironing. All our dancewear is produced locally in London. Our mens shirts are made in chest sizes from 34" to 42" and custom sizes are possible as a special order requiring approx week for production. Check out our range of mens latin shirts and tops
For even more choices visit our Dancewear Dept.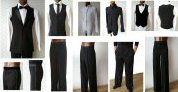 Mens trousers and matching waistcoats with elasticated backs Did you know that since 2015 when we started developing ZEM Dancesport UK brand of mens dancewear we have developed 3 models of Ballroom trousers, 3 models of Latin trousers and 2 models of practice trousers and 1 model of boys trousers. All our dancewear is produced locally in London. Our mens trousers are available in waist sizes from 28" to 40" and custom sizes are possible as a special order requiring approx week for production.

To match the trousers we offer classic and long line waistcoats. Our waistcoats are the only brand made with elasticated backs to adopt to your body shape better. Check out our range of mens trousers and waistcoats
For even more choices visit our Dancewear Dept.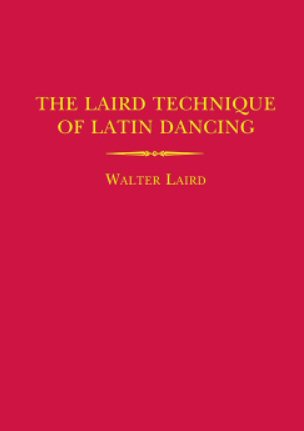 Walter Laird Technique of Latin Dancing now available as a DVD The iconic Walter Laird technique book, which for 50 years has only been available as a printed book has now come to life being re-released as a DVD. The technique is demonstrated by Neil Jones and Elaterina Jones, Britains Top Professional Latin couple nowadays. Check Walter Laird Latin Technique set of 5 DVD now. For even more similar DVD releases visit our DVD Dept.




Boys competition shirts and trousers We are pleased to announce our new products for boys now available from stock! Boys full body competition shirts with zip and buttons available in collar sizes from 11.5" to 14". Boys Ballroom/Latin trousers in sizes from 22" to 27" waist. For more info check Boys Dancewear by ZEM page. For even more choices visit our Dancewear Dept.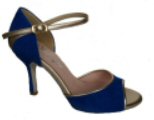 VOLVER Argentine Tango and Social dance shoes on Suede soles or Leather soles available on 12 different types of heels! Check our new 2018 collection. From this year Volver shoes can be made in 3 fittings: Regular, Narrow and Wide!
Shoes for Argentine Tango
Open toes for various occassions
Closed toes shoes
Tango shoes for men
For even more choices visit our Dance shoes Dept.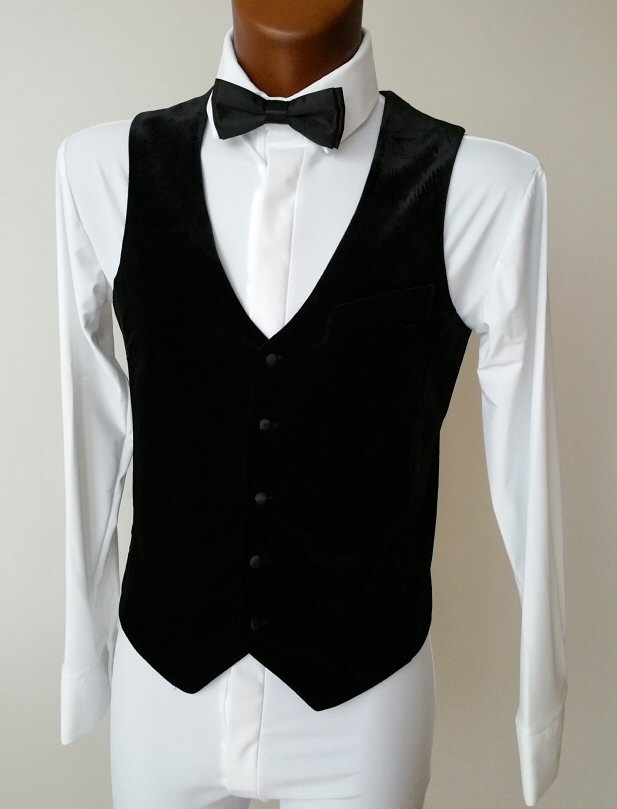 Classic mens waistocat with elasticated back Our revolutionary new mens waistcoat provides all the classic look, but having the whole back made of stretchy fabric it adopts to the shape of your body and is much nicer to dance in! Also available in stretch velvet. Check it out now. Or for even more choices visit our Dancewear Dept.




FREE shipping on all music CDs! We are now offering FREE shipping on all music CDs! If your order is made of CDs only you can select "CDs only - 0.00" option in your shopping cart to see no shipping charge added to your order. If your order contains a mix of CDs and other items we will manually correct the shipping total before processing your order to make shipping of all CDs FREE to you. This offer will expire when our stocks are sold, so be quick! Visit our Music Dept.

Major New music releases: Some titles you can always rely on to provide an inspiring music are the Ultimate Albums and (from the same publisher) "Very Ballroom / Very Latin" series. We now have in stock the latest Ultimate Ballroom Album 20, Ultimate Latin Album 18, Very Latin 3, Very Ballroom 3 and more. For more info visit our What's new in the Music Dept.



Over 30 designs of Mens Latin shirts now available Our collection of mens shirts has grown very significantly. Some of them are built on boxer shorts and some are designed to be worn over your trousers. Please have a look at our Mens Latin shirts.

We also developed very practical elasticated mens practice trousers which look like formal trousers from a distance, but feel like your exercise trousers. Check our Mens practice trousers. For even more products visit our Dancewear Dept

Vegan dance shoes now available! Good news for Vegans! You can now order ANY International shoe model with Vegan soles! That applies to International Ladies Ballroom shoes | Ladies Latin shoes | Ladies Practice shoes | Mens Ballroom shoes | Mens Latin shoes | Boys shoes | Girls shoes

Vegan soles are made as a special order, subject of 4-5 weeks production time. Before the website is fully updated please mention VEGAN SOLES request in the comments section or send a separate message. For more options visit our Virtual Shoe shop




Valse Nocturne collection by Beata Paderewska of DanceBox Many months of works went into the design and creation of this collection, but the results are just fantastic! There is inspiring new dancewear Valse Nocturne for Ballroom ladies and Valse Nocturne for Latin ladies.
Check also DanceBox previous collections for Ballroom ladies and for Latin ladies.
For even more choices visit our Dancewear Dept.




New generation of High tech Latin sandals from Ray Rose Ray Rose, highly praised by competitive dancers for their high quality, soft shoes have now developed a newer, high tech range of Ladies Latin sandals called X-range. All shoes in Ray Rose X-range have an ergonomically designed extra supportive arch with a flexible front as well as the latest triathlon grade heel support. For more info check Ray Rose X-range Latin sandals or visit our Virtual Shoe Shop



New DVD releases: Ballroom and Latin Technique Two very educational DVD releases have been created this year by the world's leading teachers: DVD dept.


Cheap British Pound makes shopping in UK cheap for overseas customers Since the BREXIT vote British Pound lost around 20% of its value. It may be bad news for the British, but for customers from other countries shopping in UK has became the cheapest it has been for 30 years! Why not take an advantage of the low value of the Pound sterling? Shop in UK now.




Argentine Tango and General dancing skirts and dresses This collection of medium length skirts and dresses is for Argentine Tango dancers, but is also suitable for General dancing in many other forms. Check it out!

We also offer very classy Mens Tango trousers by RS Atelier, Men's Tango shirts by Dancesport UK and even more shirts, Tango jacket, braces etc. by DSI.

For even more products visit our Dancewear Dept.


Great SALE of Instructional, Competition and Show DVDs from 2004-2014 We are now having a great clearance of Dancesport DVDs made between 2004 and 2014 by Studio Himawari, DSI, World Super Stars, Quasar video and some other publishers. This can be the last chance ever to get hold of some iconic performances by iconic dancers. When they are gone they will not come back! For more info check our special DVD SALE page




Santoria Cavessa collection For the last 10 years Santoria has been creating beautiful and innovative dancewear collections for ladies. This year marking their 10th anniversary on the market Santoria presents their latest Cavessa collection for Ballroom ladies and for Latin ladies For more info visit our Dancewear Dept.




SUPADANCE shoes now available with your choice of buckles and without surcharges for special orders! Any shoes with buckles can now be ordered either with Traditional buckles or with Hook buckles. And the best of all: with effect from today there are no special order surcharges on Supadance shoes! New for 2016: Supadance Black sequin training shoe now available from us. For more shoe styles visit our Virtual Shoe Shop




Debut of the year...and the winner is DanceBox! We are happy to introduce a new clothing manufacturer with their innovateive, fresh collection of ladies dancewear made in most body friendly liquid silk fabric. As soon as you try one piece you will want another one! There is a large choice of bodies as well as skirts and tops for Latin Ladies and for Ballroom Ladies. For more info visit our Dancewear dept.




RS Atelier Menswear and Ladies wear now available on Dancesport UK - RS Atelier is an Italian company designing and making very high end, high quality dancewear for dance practice and competitions. We are pround to announce that working in partnership with RS Atelier we are now able to offer RS Atelier products to you. There is a classy range of Menswear for Ballroom, high end range of Menswear for Latin.

Now also a classy range of Ladies Ballroom dancewear. For more products visit our Dancewear department




Topline dance frame - Revolutionary training aid The topline dance frame has been invented a couple of years ago, but some people were sceptical at first. The results of dance competitions over the last year or two have proven however that this frame improved the stance of those who used it as a training aid. The conclusion is now clear: It works! Wear it regulary for your practice and your top line will be transformed from average to immaculate. Topline dance frame is now available from us. ... more info about Topline dance frame




Explosion of new dancewear designs by DSI. The dance clothing designers have never been as productive as in 2015. We now have a post-Blackpool explosion of new special occassions dancewear and practice wear dresses, tops, skirts, trousers, shirts and accessories. There is something for Ballroom ladies, for Latin ladies, for Boys and for Girls. For more info visit our Dancewear Department


Michael and Joanna Champion Wear. New trends in Latin practicewear are visible in this collection inspired and influenced by the iconic Professional Latin Champions Michael Malitowski and Joanna Leunis. The collection was first shown in Blackpool during the British Open Dance Championships and was an instant hit. There is something for Latin ladies and for Latin men in it. All items are made in the highest quality stretchy fabrics soft to the body. For more info visit our Dancewear Department


The launch of Michael and Joanna Champion Wear collection coincides with the announcement of their retirement from competitive scene after being an undefeated Professional Latin Champions for 8 years! This created a big demand for Michael and Joanna in any form. We also offer their DVDs, namely:

Dance without Stress - New Book of the Year! The second book book written by Maximiliaan Winkelhuis, the author of the best selling Dance to your Maximum, which used to be the book of the Year for 5 years! "Dance without Stress" is a further development of the ideas from "Dance to your Maximum". Free yourself from dance stress, enjoy your performance and become a happier dancer! For more info visit our Books Department


Gift vouchers available Not sure what would be the best present to buy for your dancing friends? Why not present them with a Dancesport UK gift voucher? We can send you an old-fashioned, paper based gift voucher to your postal address or a digital voucher (email with discount code). For more info and to order one please phone Eva on 020 85680083




Learn Salsa with an excellent, newly released DVIDA SALSA SYLLABUS course on DVD The latest addition to our DVD department is a truly excellent 3-level Salsa tutorial. It offers both the syllabus and very good technique training. But best of all the whole training is based on "on 1" style (Man starts Left foot forward On 1 for forward break). This style has established itself as the dominating salsa style nowadays. The syllabus covers Bronze, Silver and Gold level and the explanation of the technique has an excellent attention to detail. Satisfaction guaranteed! For more info or to order check DVIDA Salsa syllabus or visit our DVD department




2014 World Super Stars The most awaited event of the year. The famous World Super Star Festival held in Tokyo every year since 1997 presents the World's Top 6 Professional Ballroom and Latin couples in breathtaking shows with amazing lighting and costume changes. We are now selling 2014 World Super Star Standard DVD and 2014 World Super Star Latin DVD

We also have some copies of previous years' World Super Stars Dance Festival at reduced prices on our DVD SALE STOCK. For more fantastic DVDs visit our DVD Department




Authentic 1950s style Rock'n'Roll - a treasure found in the archives In the era of so many new dance styles cropping up, the Authentic Rock'n'Roll was in danger of being forgotten. But by some pure luck an old VHS tape has been found in the archives and transferred to DVD. Now you too can learn this incredible, classic dance with help of our new DVD Authentic Rock'n'Roll DVD Beginners to Advanced taught by Bill and Rosemary Oaks, undefeated Rock'n'Roll Champions. For more info visit our DVD department


Len Goodman - Latin Variations for Classwork This is another new DVD release, highly recommended for teachers looking for new ideas and routines. Len Goodman presents 24 fresh and innovative, but not too demanding routines for all Latin-American dances. See Len Goodman - Latin Variations for Classwork DVD. For more titles visit our DVD department




VOLVER now makes Mens shoes too! Volver is an Italian company designing and making fantastic and comfortable shoes, which do not cost the earth. We especially like their very creative Ladies Strictly Argentino range, although all Social dancers looking for new, inspiring shoes will find something for themselves in Volver range. By popular demand VOLVER has now added Mens classic range to their collection. For more info visit our Virtual Shoe Shop




Final clearance of Hair pieces by Tamishyo of Japan We are now having a sale of detachable hair pieces for the front and back of the head. All substantially reduced in price. Attach and detach these pieces to create amazing, professionally looking hairstyles for competitions, shows or special events. Perfect hair style in a few minutes! Looks and feels like natural hair. But hurry! stocks are limited and some colours already sold out ...see more info or visit our Hair pieces dept.


End of Studio Himawari DVDs When Studio Himawari, world's biggest developer of Dancesport instructional DVDs decided to discontinue their DVD production, it marked the end of an era of wonderful releases with world's best dance teachers so many dancers benefited from. A list of titles now completely sold out is too long to mention here. There are only few titles we still have some stock of:

visit our DVD dept.




Santoria Panthera collection Hot! Brand new for 2014 Santoria Dancewear collection for Latin Ladies and Ballroom Ladies is now available from us! Since 2001 Santoria designers exceed themselves in designing fabulous, but practical tops, skirts, trousers and dresses for lady dancers for practice, small and big occassions. This year they raised the game again producing a hot, new collection. For more info visit our Dancewear dept.




Ray Rose shoes now available on Dancesport UK We are very happy to announce that we are now partners with Ray Rose, the manufacturer of probably the most professional and most competitive dance shoes on the market today. Ray Rose have been Bryan Watson's and Carmen's favourite shoes throughout their professional careers and helped them win the World Championship title 9 times! You can now check Ray Rose Ladies Latin, Ladies Ballroom Men Latin, Men Ballroom, Girls and Boys. For more shoe styles visit our Virtual Shoe Shop




DanceCos Tanning products back in stock By popular demand we have now re-stocked the best selling DanceCos fake tan products, still at competitive prices. For more info see DanceCos Tanning products



International brings colours and new designs to their already impressive shoe range. Remember the days when all dance shoes were made only in white, flesh and black? Nowadays we are spoilt for choice with new colours and design ideas. Have a look at International's new colourful Crystal Range and Plaited range. For more info visit our Virtual Shoe Shop


Preparing for Blackpool Dance Festival?. We are having a great clearance of top quality DVDs including all previous year Blackpool DVDs, which may prove very helpful in preparation to the next Blackpool Festival. You may be able to check who you will be competing against. See our DVD SALE list or visit our DVD dept.




Dance Legends DVD - Great gift idea If you enjoyed watching World Super Stars DVDs, then Dance Legends will be an equal or even better treat! A new Dance Super Show event started in New York attracting 10 of the absolutely best couples of the world, who gave performances of their life. Now you can see it all with your own eyes recorded on two DVDs. We guarantee you will be amazed.
... more about Dance Legends 2013 DVDs
... more about Dance Legends 2012 DVDs
or visit our DVDs department



Santoria SILVA COLLECTION. Sophisticated yet practical dancewear collection is now available from us! When it comes to ladies dancewear Santoria established themselves as leaders in trend setting and practical designs. In this collection you will find comfortable and great looking practicewear for Ballroom Ladies and for Latin Ladies. For more info visit our Dancewear dept.


Insurance for dance teachers When looking to insure a profession like dance teaching it is much more complicated than simply insuring your house or your car, though no less important. It can be difficult to get your head around the different covers on offer ...more




Rhythm to Result CDs Learning how to listen to the music and how to find the right beat is often a great challenge for beginners and it can take a long time before it comes naturally. But there is help. Rhythm to Result CDs are a great teaching tool offering Rhythm only recordings and Voice counts for any particular dance. You can learn how to listen to the music by practicing to a single instrument characteristic to the dance. The CDs also offer voice counting, so a dance teacher can save one's own throat! We also have 18 new music CD releases. When was the last time you updated your CD collection? For more info and/or to order visit our Music dept.




Santoria Nebula Collection It is amazing by Santoria is getting better and better with every new collection they release. This years latest Nebula collection is bigger and more diverse than the earlier ones. There is a nice choice for Ballroom Ladies and for Latin Ladies. Have a look and you will find something for yourself for this season. For more info and/or to order visit our Dancewear dept.


Dance to Your Maximum Since its first publication approx. 5 years ago this book has become a Bible for competitive dancers all over the world. We are proud to announce we now have in stock its 2nd edition, now in hard cover. For more info see Dance to your Maximum Book or visit our Books dept.




THE OFFICIAL IDTA Technique of Ballroom Dancing by Guy Howard is now available on DVD! It is a breakthrough DVD. The Ballroom dancing community has had to wait for 50 years for this release. Now learning the official ballroom technique can be achieved five times faster, as students and teachers do not have to visualise the steps from boring tables in a book. It has come alive for us all, with the wonderful demonstration of David Sycamore and Denise Weavers, five times World and European 10-Dance Champions. ...more about this release For more DVDs visit our DVD department




MUSICALITY by Arunas Bizokas and Katusha Demidova with commentary by Geoffrey Hearn. If you are looking for new ideas for content-full, action-packed, danceable, advanced ballroom groups with top of the world demonstration available in slow motion - you have just found it! Now in stock and shipping. For more info visit our DVD department




Advanced Latin-American Technique After The Advanced Standard Ballroom Technique with Mirko Gozzoli and Alessia Betti released in 2010 the World has been screaming for the equivalent DVD with Latin-American Technique. Finally now these requests have been answered and we have The Advanced Latin-American Tecnique demonstrated by Michael Malitowski and Joanna Leunis. A delightful, highly educational release. ...visit our DVD department


Oliver Wessel-Therhorn 1960-2010 Following the sudden passing away of this great Teacher and Lecturer at the age of 50, a collection of 8 lectures showcasing his talents has been put on DVD. All profits from the sale of this release are directed to the Oliver Wessel-Therhorn Trust Fund for the continuance of his two children. For more info visit our DVD department


Shopping with even more confidence: We have extended our return period from 30 to 60 days, so if the items do not fit you can return them for exchange or refund within 60 days from invoice date, no questions asked. All we require is that the items have not been used and are returned in resalable condition quoting your original order number. Full terms of business




The Irvine's Legacy is a new double DVD (and a book) release compiled by Oliver Wessel-Therhorn with William Pino and Alessandra Buciarelli as supporting actors. Do not think it is just a celebration of Bill and Bobbie's memory, this is actually a very educational DVD containing a vast compedium of knowledge you would normally acquire only by taking a large number of private lessons with Bill or Bobbie. We give it 10 out of 10. For more info and to order visit our Video/DVD dept.




International Standard and Latin syllabus on DVD By popular demand we are happy to announce we now have the complete Ballroom International style Standard syllabus and International style Latin syllabus on DVDs! For more info visit our Video and DVD dept.


A Technique of Advanced Standard Ballroom Figures The DVD the whole ballroom industry has been waiting for for decades! A visual reference book showing 97 advanced ballroom figures categorised by Geoffrey Hearn and beautifully demonstrated by Mirko Gozzoli and Alessia Betti. This DVD is becoming the new ballroom Bible. For more info visit our video and DVD dept..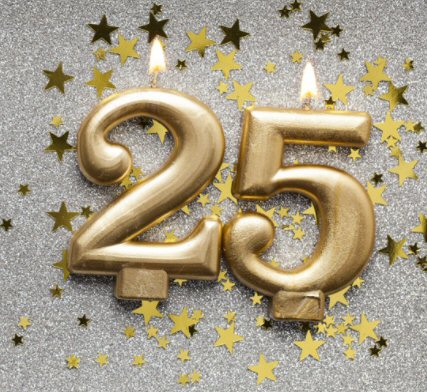 25 years of internet trading Being one of the oldest companies in the world promoting Dancesport on the internet since 1995, ZEM Software - Dancesport UK fusion is celebrating the 25th anniversary in business. During those 25 years we had over 5 million website visitors and had the visitors counter lost and restarted three times during various system upgrades. We sent over 75,000 parcels with various dance related items to 23 countries of the world. Many thanks to all of you for so many years of continued support.


Dancesport UK does not send any unsolicited emails We are frustrated to hear that some people received spam apparently signed by ZEM or Dancesport UK webmaster. Please be assured we do not send spam or any unsolicited emails to anyone. If you received such message in the last few weeks please report it to webmaster@zem.co.uk to help us investigate who sends them.

Donations and Payments for Miscellaneous services

If you would like to make a donation or submit payment for another service please select an amount and proceed to the shopping cart like you proceed when ordering goods in online shop


About us
ABC for newcomers
Dance studio for hire
Dance shoes

Dylon for dying satin shoes
Dance wear

Hair pieces
DVDs (still in stock)
Music CDs
Books
Accessories (Fake Tan etc.)
Old calendars
Costumes For sale (dancers ads)
Partners wanted

DancesportInfo.Net
EADA
Blackpool Dance Festival
The Best Comps
Top Professionals/Teachers
Dance studios in UK
Dance studios worldwide
Photo archive
Dancing Tid-bits archives
Other dance suppliers
Worldwide links
Webmasters/Trade only
Terms of Business
Contact us
---

ACCOMMODATION FOR DANCERS

We organise affordable
quality accommodation
for Dancers from
all over the world in London.
Our Accommodations are
close to all Dance Studios!
Pls contact: Elle Jones
07934195943 WhatsApp
dancelondon4@gmail.com


---