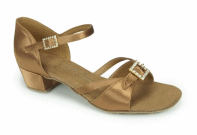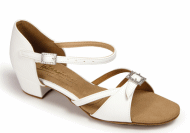 Natasha from £ 44.00 no VAT

Front adjustable with a diamond buckle, so it will fit both narrow and wide feet. This shoe is now made with a ROUND front buckle for better comfort. The images are not showing this yet, but will be updated soon.

Adult version (called Tasha) is available in the ladies latin section.