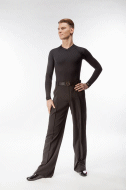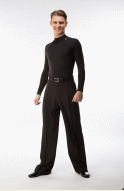 RS-LORENZO Lorenzo Classic Ballroom Trousers £95.00 excl.VAT

Lorenzo Classic ballroom trousers are a great choice for a smart ballroom practice or even a night out. Being a classic Ballroom cut they are quite wide in the upper leg. Lorenzo trousers come with pleats, two handy pockets and belt loops. The trousers come unfinished at hem, so you can adjust them to the perfect length yourself.

All versions of Lorenzo trousers have the same cut, the difference is only in the colour.