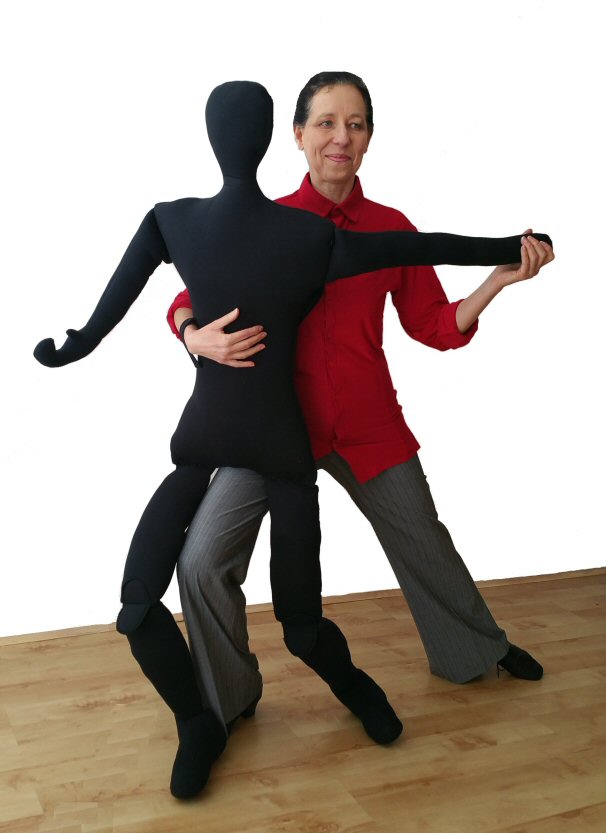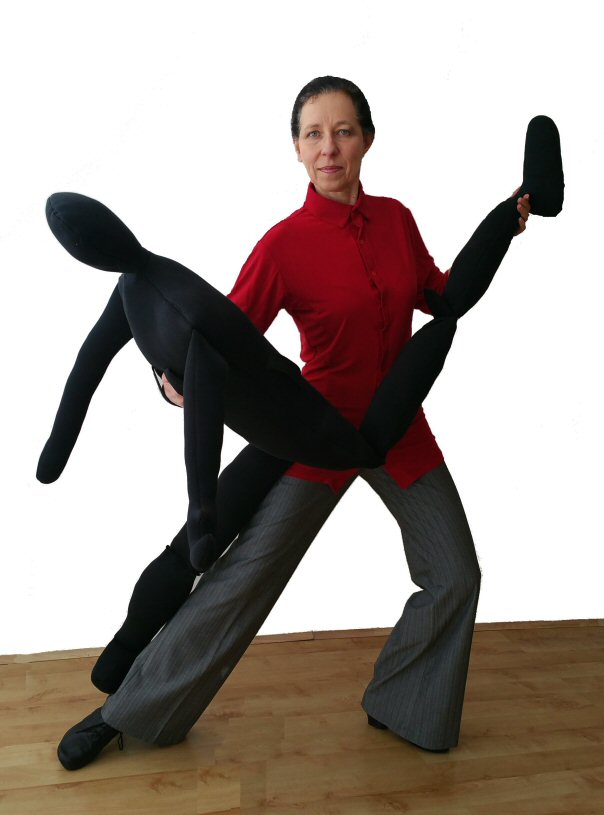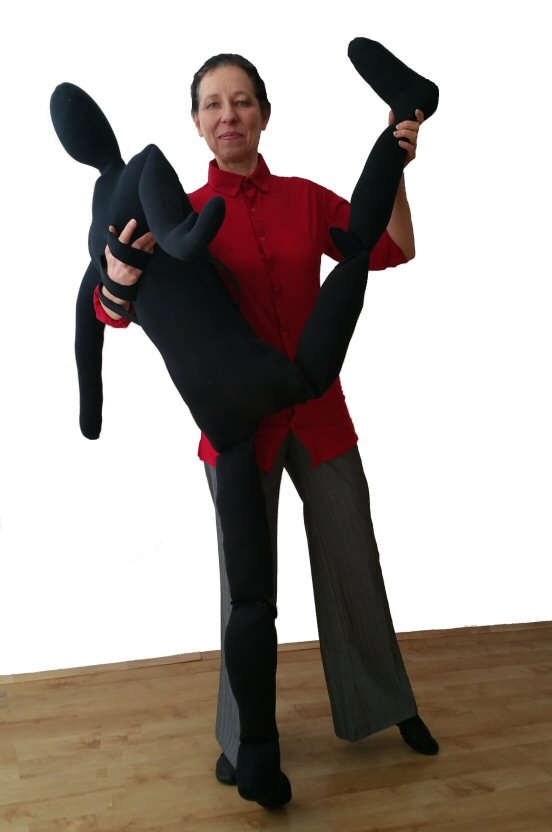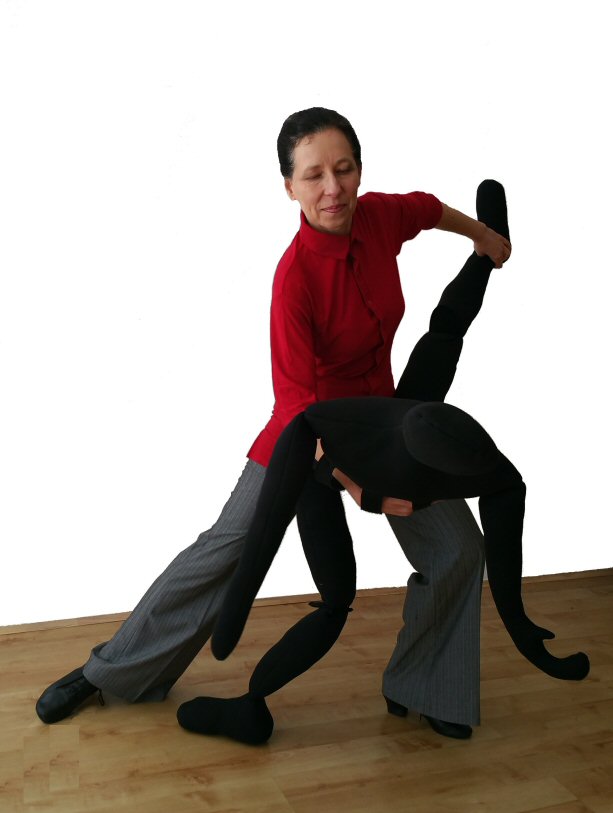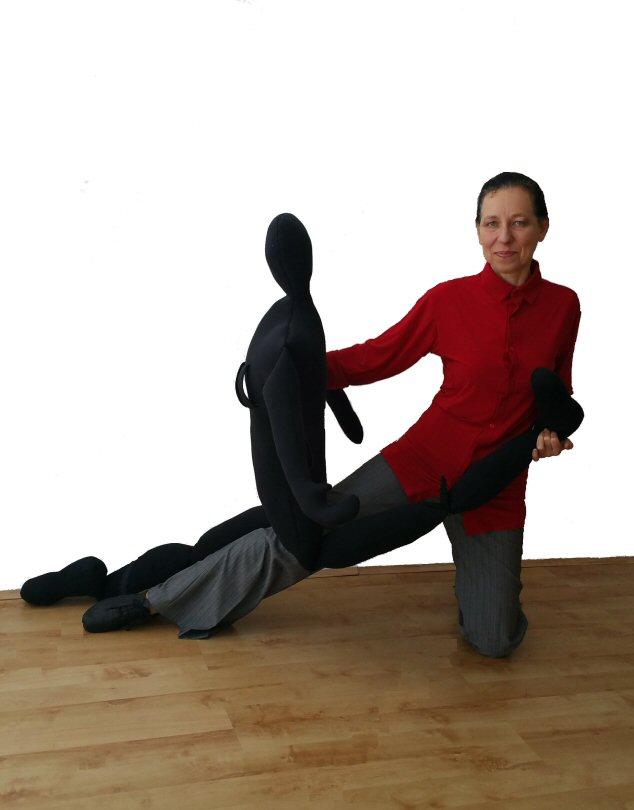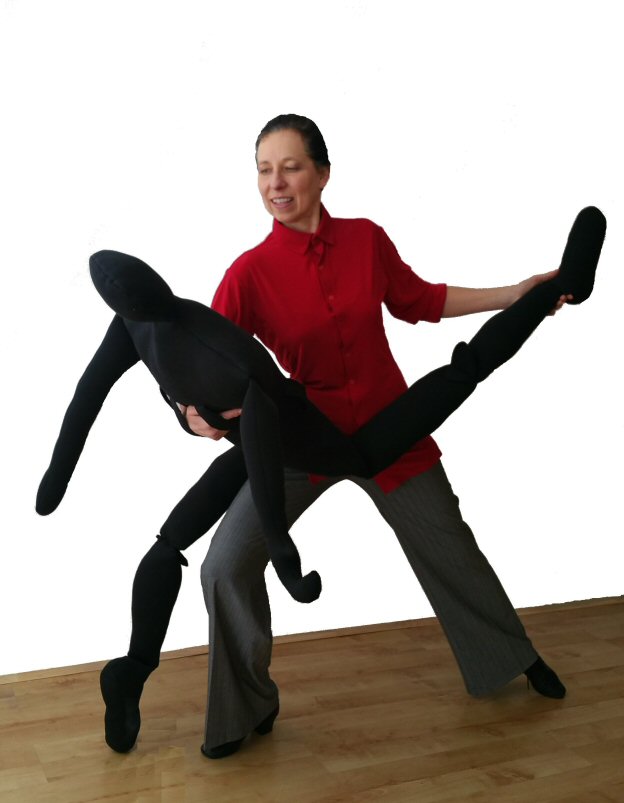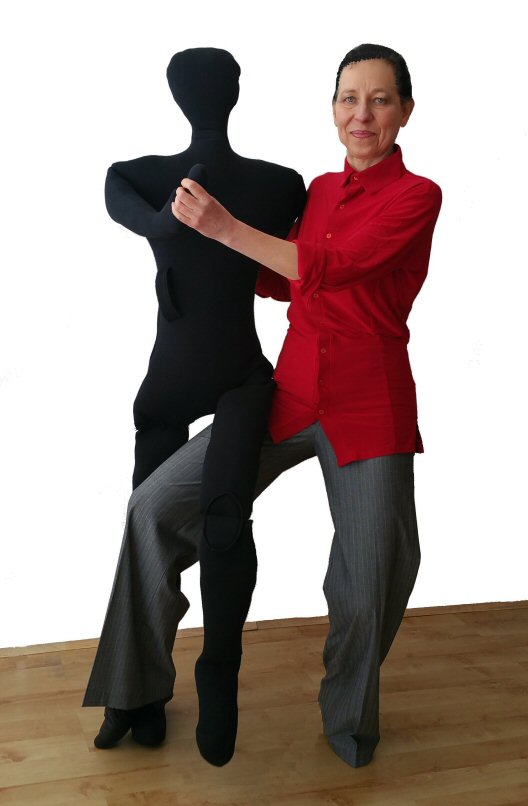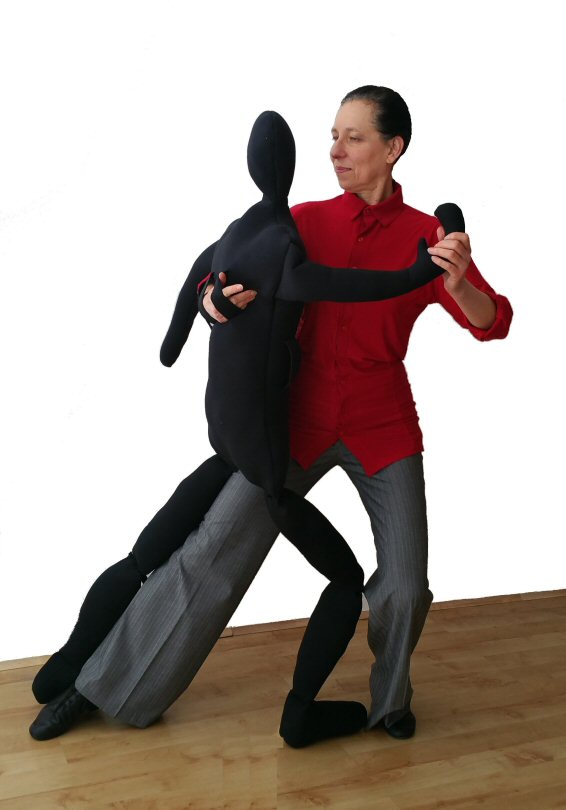 HANDY PARTNER (TM)

For those days when we are stuck at home unable to go to dance classes or our regular training routines we developed the HANDY PARTNER (TM) a dance partner replacement solution.

Handy Parter is a soft doll with a heigth of an average female ( 5ft 5in) weighting approx 1.5kg. Its legs bend in hips and in the knees. It allows you to practice your dance moves with a body in the absence of a real partner, but it can also be a useful prop even if you do have a partner.

It has 3 handy loops at the back allowing a choice of close embrace, semi-close embrace and open embrace. It also has one hand loop at the front on the right side allowing a shadow position embrace.

The Handy Partner has some really solid advantages, for example:
For a dancer stuck at home the Handy Partner is always there ready to dance. She will never tell you she is tired or has a headache!


You can try extreme even crazy figures like lifts, splits, upside down position etc. without putting anyone at risk.


A single teacher (with 2 legs only) giving a 1-to-1 dance lessons can have the additional pair of legs to show the student what to do.


If you are training a group of leaders in a studio you can give everyone exactly the same chance. The Handy Partners will NEITHER HELP ANYONE NOR will PULL ANYONE DOWN, so you can clearly see what the leaders are doing and if they are all doing the same.


It is fun and brings fresh level of enjoyment to a dance lesson.


E-HP1 Handy Partner - Price £99.95 excl.VAT