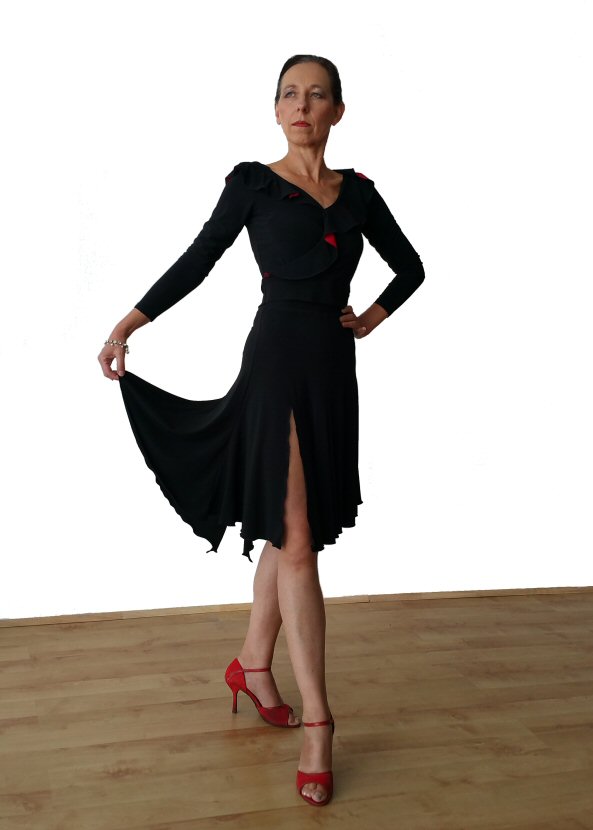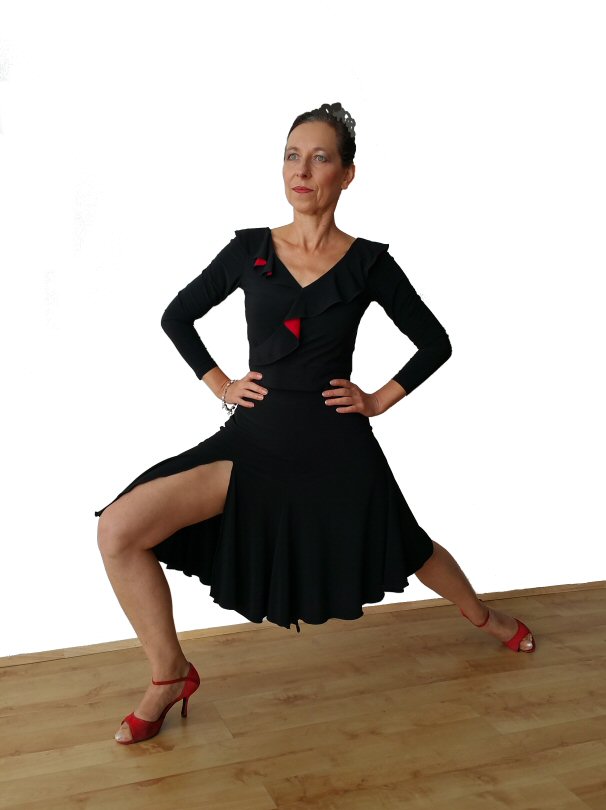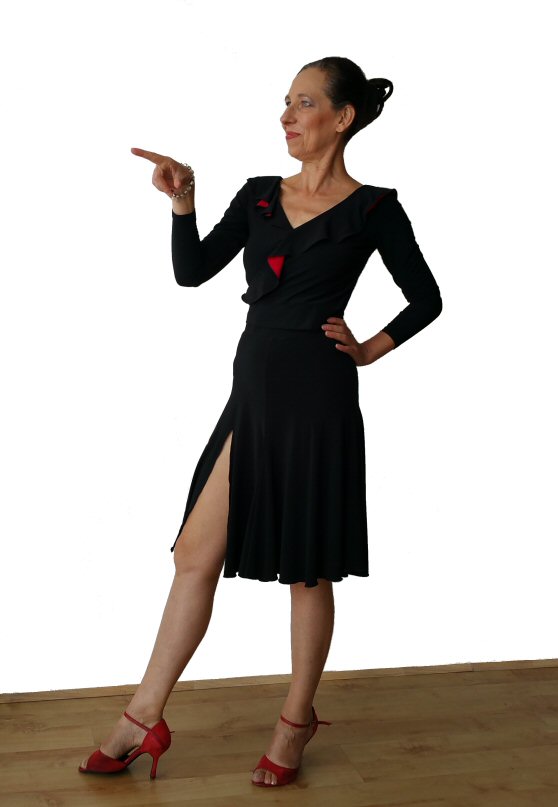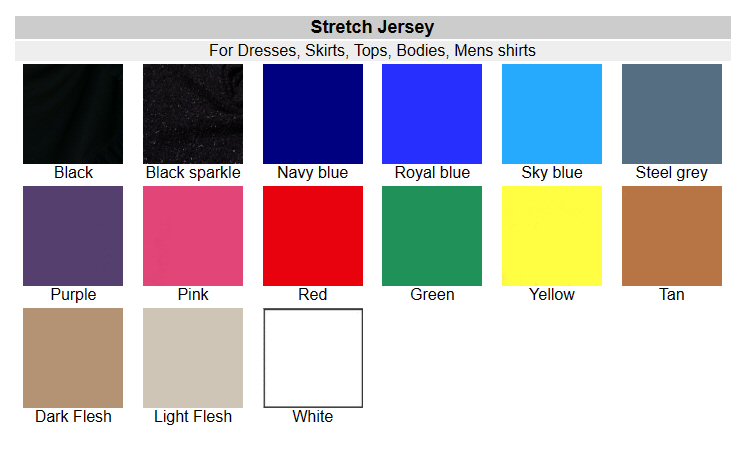 E-T138 Two colour wrap over style top £35.00 excl.VAT

The top to match E-S136 skirt. "Wrap over" style, but the top is sewn together, there is no need to tie it.



E-S146 Basic Tango Practice Skirt £35.00 excl.VAT

Classic Tango lines with split at the back and another split on the right thigh. Made in stretch crepe, the skirt will adapt to your shape easily. The fabric is easy care: machine washable, dries quickly and does not require ironing. Length on the front 71cm (28"), to the longest place on the back, 85cm (33.5").